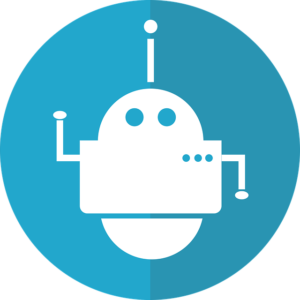 So what is an facebook chatbot messenger in short terms its act of marketing to your customers using a messaging app like manychat.
Why should you care about messenger marketing? Well in some research they have found that email open rates are on the decline so where between 5% – 18% and the click through rates are even lower like less than 1% to 2%
Now if you compare this to messenger marketing the open rate are around 80% or even higher and the click through rates are better than 30%.
Well now its becoming a no brainer now why you should be looking at messenger marketing for your business.
First tip is using facebook messenger bots to automate your task with your facbook business page. When it comes down to replying to comments on your facebook page you know this can become a daunting task if you receive 100's of comments
So how does facebook messenger bot (manychat) comes it to help with this problem. Well its like a automated robot assistant that helps with task like relpying to comments.
This is how it works when someone comments on your page if you you have the bot set up it will reply back with what every command you set so if you want your audience to say go to a link to sign up for a webinar you can just have them comment webinar in the comment section and your bot will direct them thought facebook messenger to a link to sign up for your webinar and if you are sleeping and someone happens to comment your bot is still on the job working to direct them to the link. Isnt that amazing.
Second tip is you can use chatbots on your website like a popup which we all know has been working for year. They isnt much different besides these popups deleriver your messenger directly to your prosepects.
And explain would be to add a person to your subscribing with a regualr popup it woruld probably capture a name, email and phone but a messenger chatbot with capture this person facebook infor which is alot more reliable than sending a email address to possible a fake email address.
Last chatbot can also send out messenges on autoploit like an email responder but its call and sequence. So if you have a drip email like in your email autoresponder it does the same but chatbots are more likely to reach your prospect becasue its going to pop up on their smartphone jus the same as if you were messenger your best friend about a barbecue or event coming up.
The future of marketing medium is here and to stay if like communicating with your prospects this would be a good time to invest in your education on how to create your own chatbot and use it in your business.
Compare to email marketing their really isnt a choose if your in yoiur email inbox now tell me what you see; dozens of email even thousands of email messenges.
The choose is smiple now with the rapid growth of messenger marketing and the decline in email click through rate and open rate you see the future is in messenger marketing.